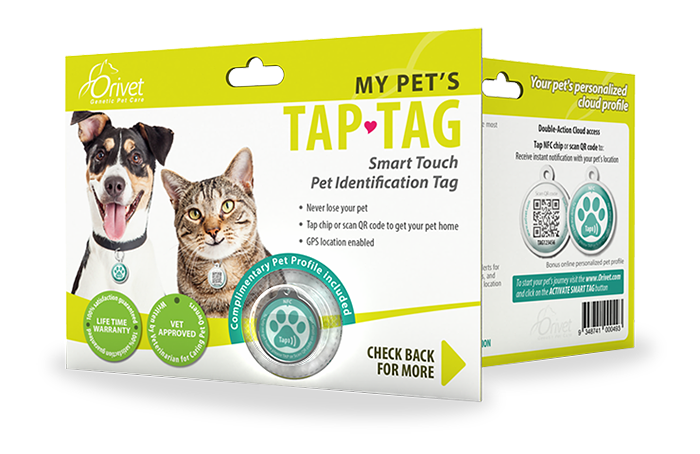 RAMSEY, N.J. – Orivet Genetic Pet Care, a leading international personalized medicine and genetic testing organization, has donated more than 200 of its Tap Tag – Smart Touch Pet Locator Tag to Embark, an organization dedicated to decreasing and assisting the street dog population in Sri Lanka.
The focus of Embark is not only on pet rescues and adoptions but also sterilizations, vaccinations, education and campaigning for better policies regarding animals island wide. Since its inception, Embark has re-homed more than 3,700 dogs, provided approximately 48,000 vaccinations and almost 23,000 sterilizations as part of the catch, neuter, vaccinate, release (CNVR) method of dealing with street dogs mandated by the World Health Organization and World Organization for Animal Health.
"They are doing important work and we are happy to be able to help this worthy cause," said Dr. Noam Pik, CEO of Orivet.
The Tap Tag is a Near-Field Communication (NFC) and QR code identification tag that attaches to a pet's collar and is capable of notifying pet owners of their pet's location by sharing the scanning device's GPS location. The device scanning the pet's Tap Tag can also contact the pet's owner via phone call, text or email as well as the contact details of the person that found the pet.
The Tap Tag also allows users to access a lost pet's profile where they can view medical information including possible allergies and any required medications.
"We are grateful for the generous donation from Orivet," said Otara Gunewardene, director of Embark. "Lost Pets are a huge problem here and we hope, with Orivet's assistance, we can keep pets together with their loving owners."
Orivet's products are available in the U.S. and more than 40 countries worldwide. To learn more about Orivet and its services or request a free DNA collection kit, please visit www.orivet.com.
About Orivet Genetic Pet Care
Orivet Genetic Pet Care is a leading personalized-medicine organization offering innovative health care solutions for veterinarians and pet owners. The organization was founded in 2010, on the premise that each pet is unique, with its own set of specific traits, behaviors, genetic health needs and inherent risks. Orivet works with veterinarians, pet owners and responsible pet breeders to provide practical, evidence-based platforms focused on identifying risk and improving clinical outcomes.